Chopard Classic Racing SuperFast Watch with Internal Movement Hands-On Preview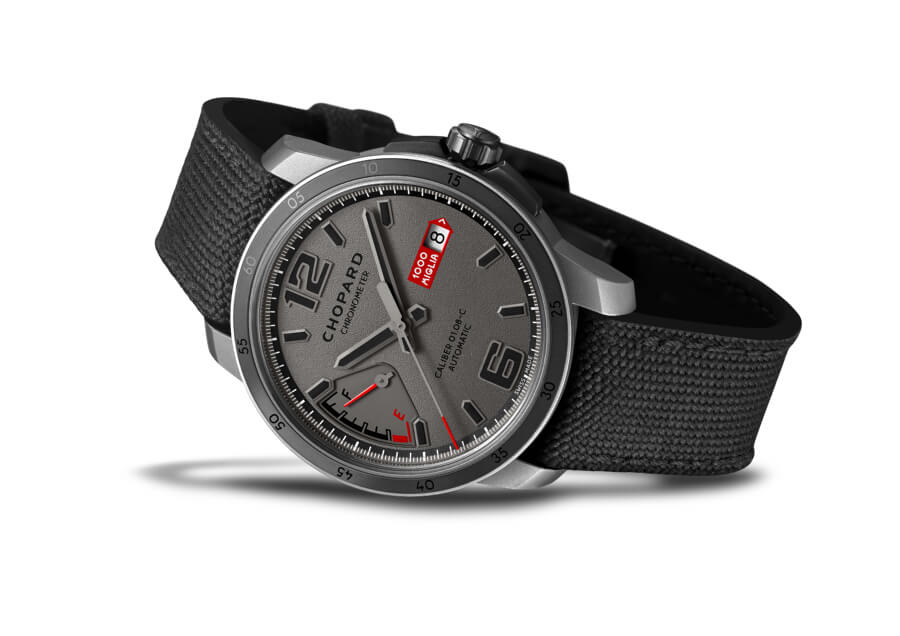 Chopard's performance over the past few years has been very interesting in terms of defining the brand and launching new products. They benefit from not being part of a large group – which means they can experiment, play around, and sometimes just post cool stuff that isn't specifically aimed at the target customer or demographic. As a luxury replica watches writer, I see them spend their time and money developing all kinds of interesting things – sometimes just for it. It basically means that I pay close attention to what they do because I don't always know what to expect.
For many, Chopard is a brand that makes beautiful women's watches. You know, those watches with floating diamonds that girls seem to really like. I actually like them too, but not enough to wear them like the Singaporean I know. You know who you are Mr. "I openly wear women's watches." Anyway, to me, Chopard is all about their cool racing watches. There's also been a recent work on their LUC collection, which features an in-house movement. What you see here is a combination of these two worlds.
Chopard's racing-themed watches belong to a few families. I'm a little confused by all the names, but they all seem to be part of the "Classic Racing" series. This even seems to include very modern pieces like this one. So yes, ironically, this non-retro watch is called Classic Racing SuperFast. I just hope it doesn't run too fast. Most Classic Racing watches belong to the Mille Miglia collection, the rest are SuperFast and Grand Prix de Monaco Historique watches.
While I don't like every Classic Racing model that Chopard releases, I'm a fan of most of the new products they've put out. I mean it because I really like this stuff. The design and quality are mostly very good, Chopard has always ensured that comfort and legibility are the focus of the design. You'd be surprised how many watch executives say things like "I don't use a watch to tell the time." Great job for them…These Chopard Classic Racing watches as a whole have some of the best fit and finish, and attention to detail, that's available. The biggest complaint people have about them is the price. Well, more precisely, considering the price of the movement inside them. Most of these watches are chronographs containing the tried and true Swiss ETA Valjoux 7750. These are top-of-the-line 7750s, with nearly every COSC Chronometer rating, but are still essentially widely available movements, and there are many far cheaper watches out there. Most Mille Miglia chronographs are priced between $6,000 and $10,000. For many people, the 7750 is undoubtedly a lot. As a watch lover, I'm still not 100% sure why there is so much focus on movements as a watch's primary source of value, but that's often the case. I mean, when considering the price of a watch, people place a lot of emphasis on the price of the movement. You need to consider the case, dial, strap and overall engineering costs. These cases and dials don't say "cheap". In any case, Chopard is well aware of all this and has been planning the next step for some time.
According to Chopard, there is a new factory next to where they manufacture the LUC movement, which will be used to produce other movements that are less technically complicated. These three new SuperFast watches include movements such as the Calibre 01.01-M and 03.05-M. These cases are not new, and the overall style of these new 2012 watches remains in line with the existing SuperFast collection. Two of the pieces are approximately 45mm wide, while three handles are 42mm wide. You either like it or you don't like its protruding screw slots and vertical grooves etched into the sides of the case and dial. The crown and buttons are coated in vulcanized rubber, and who doesn't love that little steering wheel on the crown? In 2012, the Classic Racing SuperFast watch with the in-house Chopard movement was only available in 18k rose gold.
The Calibre 01.01-M automatic movement is used in the three-hand and power-reserve SuperFast models. Same movement, just two different configurations. The 03.05-M Automatic is the new column-wheel chronograph. It appears to have the same layout as ETA 2894. The movement uses grey bridges with neatly cut lines to give a grating look so you can see more of the mechanism through them. Of course, these lines echo the style of the case and dial, and are another way of doing partial skeletonization.
Note that the watch you see here is not the final version, but a prototype to showcase the new movement. The final version will have a different dial design and possibly other changes. Chopard wants to make it clear that this is a preview of a new range of movements and collections that will be launched in the fall of 2012.
While these movements are not revolutionary in terms of technology or functionality, they are manufactured by Chopard. The brand can finally claim to have in-house movements in its more mainstream offerings that, if all goes well, will be used in much of the Classic Racing collection. Of course, the shadow of ETA cannot be ignored. ETA has been reducing the supply of movements to non-Swatch Group brands. As a result, Chopard not only ensures the source of movement for its watches going forward, but also provides an additional source of value to its customers. The Chopard Classic Racing SuperFast watch with the new in-house Calibre 01.01-M and 03.05-M movements will be available soon. buy luxury watches